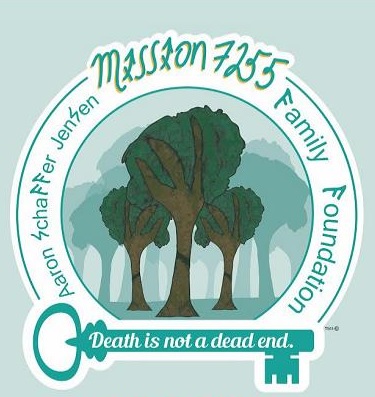 Mission Statement: To motivate YOU to bridge the gap between belief and knowledge and acquire the truth, for yourself, that death is not a dead end.

Mission 7255 was born from deep grief when our only child Aaron died of sudden cardiac arrest. It matured through years of difficult, lonely, and exhausting effort to confront and transcend inherited beliefs about death. Eight years into our work,Finding Aaron: a spiritual practice beyond belief emerged. Many are calling it a life-line for grievers.

While this does seem to be true, our work is not only for those floundering in pain, despair, exhaustion, disorientation and bewilderment. It is also for everyone who lays claim to the essential ingredients needed to acquire any truth that contradicts belief: fearless open-minded inquiry coupled with disciplined study.

The truth that Mission 7255 is concerned with is one that has been shouted from every corner of the planet in every wisdom tradition known to humankind since shouting began:


This truth has been largely dismissed by those who call themselves secular and is largely misunderstood by those who call themselves religious.
Mission 7255's work is to share how we used reason, sense, and intellect to document, investigate and finally comprehend the innumerable experiences we had with Aaron after his passing. By weaving these personal stories into current scientific research that explains why these accounts are not only possible, but important, we hope to motivate YOU to do the work necessary to acquire this truth for yourself.

As part of the Aaron Schaffer Jensen Family Foundation, our workshops, discussion groups, and lectures which are organized in different areas of the United States, our articles published in various media, and our offering of Finding Aaron are, and will always be, non-profit. Please help us create space in our society for an open, coherent, and rational discussion of death and communication from the so-called dead. By doing so, we will alleviate much pain and ease terrible confusion. Slowly but surely. Family by family.